Photo Credit: Schaun Champion
The Surprisingly Number One Secret for Staying Youthful Revealed....
Imagine yourself 20 years into the future. What are you doing? How are you feeling? Are you moving with ease and still enjoying the physical activities that you currently enjoy? Or are you in chronic pain, habitually tired and battling inflammation in your body?
How about your mind? Is it clear, alert and at peace? Or is it exhausted under the weight and stresses of life, clouded and confused?
Finally, how is your spirit? Can you easily return to a state of joy and grace even when touched by heartbreak? Are you still able to feel hopeful and optimistic? Or are you dreading your days ahead feeling as though you have nothing left to contribute to society?
Now, take 60 seconds and close your eyes to reflect on the scenarios above. Notice how your answers feel in your body and how it affects your breath.....
What answers arrived for you?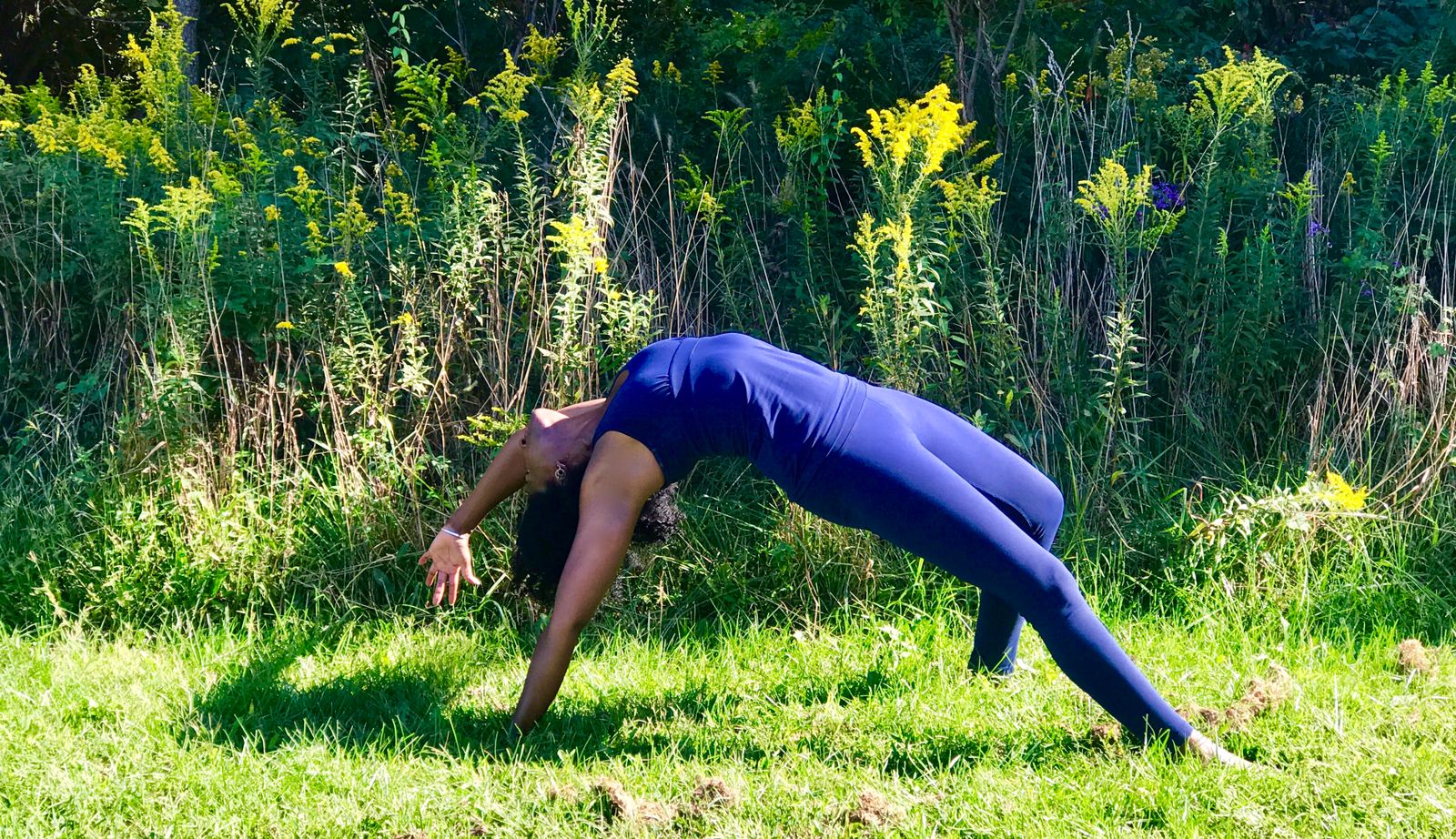 photo credit: Clifford Holly III
The Yoga Lifestyle promotes longevity. By specifically aligning your body and moving with intention, you can clear minor aches and pains, increase energy, improve your strength and deepen your flexibility. As your body responds to the practice, you will feel your confidence grow and 20 years from now achieve feats that folks half your age will have trouble doing. Imagine, being in your kitchen and grabbing a mixing bowl from a bottom cabinet and returning to standing with ease and grace. Imagine taking your grandkids for a hike and setting the pace for the trek. Imagine being able to age in place without your children worrying about you falling.
Now, let's once again turn to your mind. Twenty years from now it is still as sharp as ever. You help your kids finish the Sunday New York Times Crossword. You assist your grandkids with their homework. You volunteer in your community and perhaps you share all of the wisdom that you've gathered over your lifetime and write a book or engage in public speaking. Yoga and meditation can help you steady your mind and expand the way in which you think. It can help you tap into your creativity and at the same time help you remain calm even in a chaotic world.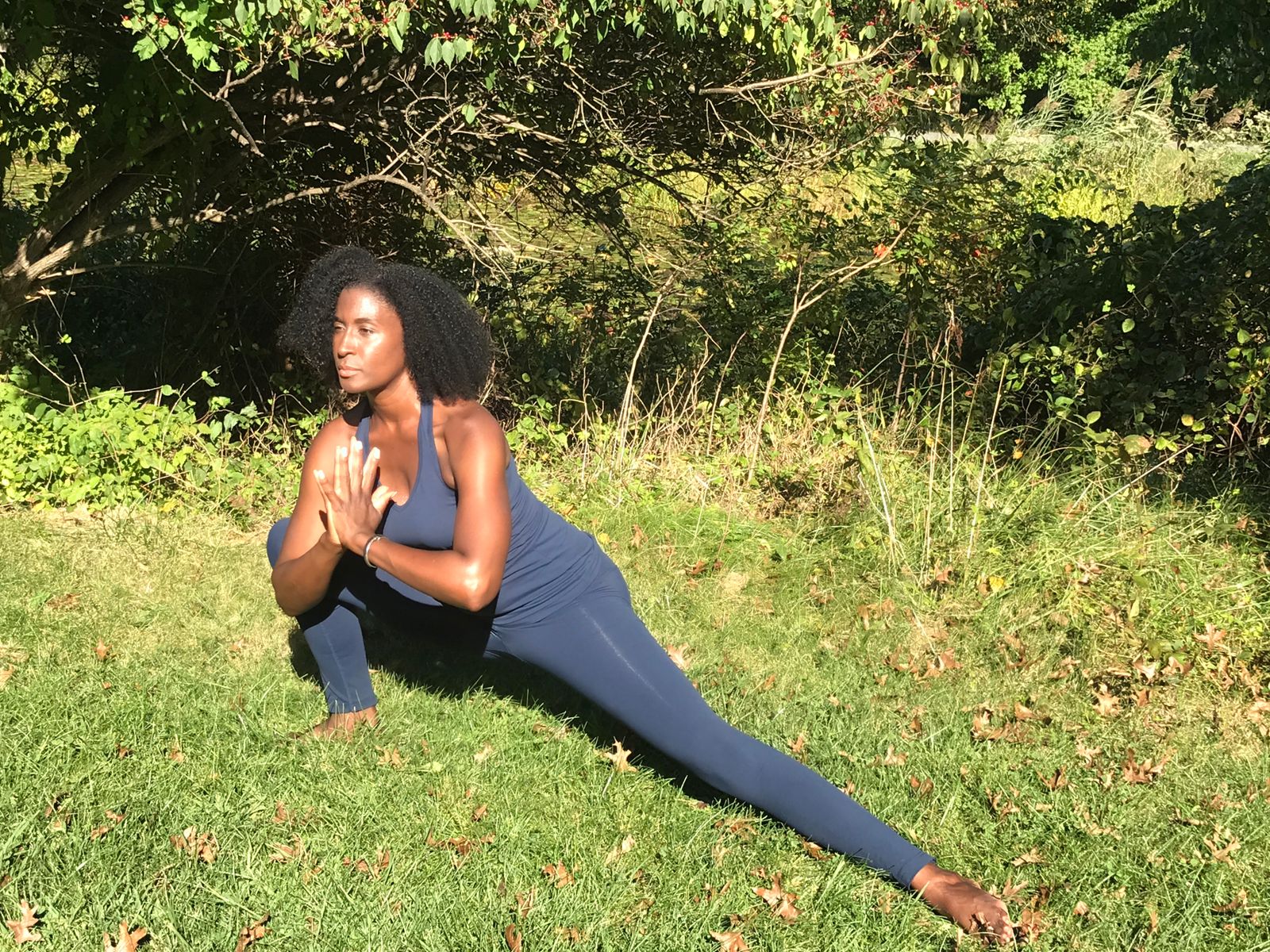 Photo Credit: Clifford Holly III
What's your current worldview and how was it shaped? For millennia, billions of people have found lasting joy and peace by studying the philosophies of indigenous cultures. These systems from Africa, Asia and the Americas are there to teach you how you are connected not only to all others making up the family of humanity but to all beings and natural things in the Universe. And in this knowledge you will find your peace and joy that you can return to even in the darkest of times.
As your Yoga Teacher, I want you to know this: I am simply a guide to assist you in the safest, most compassionate, heart-led way possible to help you meet your goals. I am here to support you as you become familiar with your body and push it to your individual limit. I am here to help you focus your mind as we practice meditation and pranayama (working with the breath) together. And, yes, I am here to share the ancient wisdom and philosophy passed down from both the ancient sages and contemporary thinkers to assist you along your spiritual path no matter what that may be.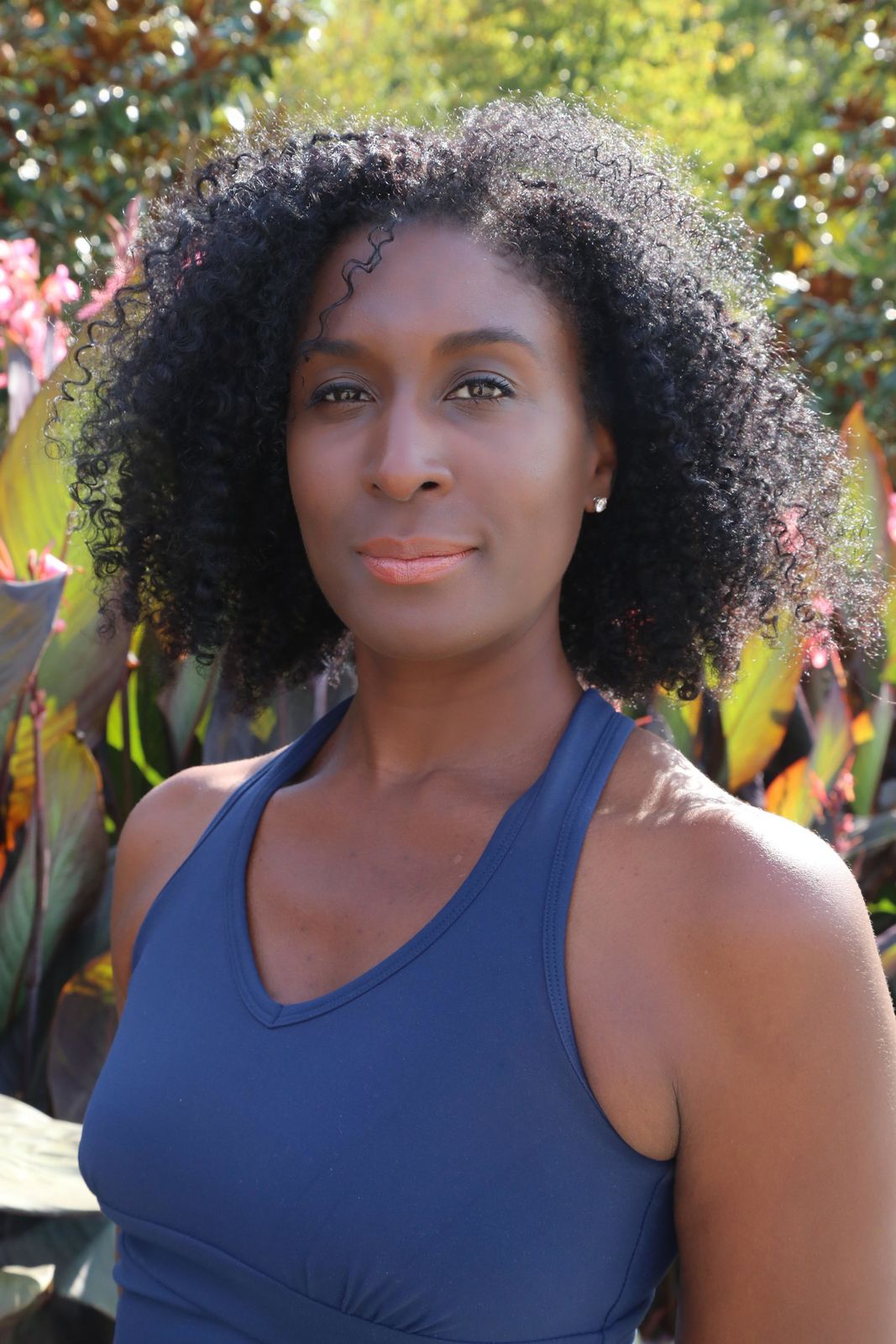 Photo Credit: Schaun Champion
About Your Yoga Teacher: Julie Holly
This journey is really all about you, but I will share a bit about me to simply build your confidence when choosing me as your yoga teacher. I began practicing yoga in the year 2000 at Washington Sports Club. I found that it was the one exercise program that I enjoyed and since the beginning my body craved the strengthening and stretching. Without knowing the depths of a full yoga practice, I didn't understand why I also felt calm yet energized after each class, I just knew that I really liked it.
Fast forward to 2010 when I completed my 200 hour yoga teacher training at Blue Heron Wellness in Silver Spring, MD. Several months later, I enrolled in another teacher training in Baltimore, MD that was based in the teachings of Anusara Yoga, an alignment based school. While there I learned the importance of body mechanics and began to understand how yoga asana (poses) can be used in a therapeutic manner. In 2014, I decided to become a Yoga Teacher full-time. In 2016, I found my current, primary, teacher Amy Ippoliti based in Boulder, CO and in 2018 I found my current, primary philosophy and history teacher, Douglas Brooks, PhD Professor of Religion at University of Rochester.
And now the boring list of relevant education/certification:
Bachelor of Science Howard University

E-RYT 200, RYT 500, YACEP Yoga Alliance

Certified Children's Yoga Teacher Radiant Child

Certified Personal Trainer National Academy of Sports Medicine

Certified Cancer Exercise Specialist Cancer Exercise Training Institute

Certified Nutrition Coach National Academy of Sports Medicine

Certified Reiki Master International Reiki Association